Jan
8
We left our Hotel in Saltillo around 10:30 a.m. after a light breakfast and drove out of Saltillo to the toll road heading south.  Like yesterday the road varied from excellent to rough and oily.  Lots of odd trees growing sparsely on the pastures on either side of the road – maybe they are Joshua Trees?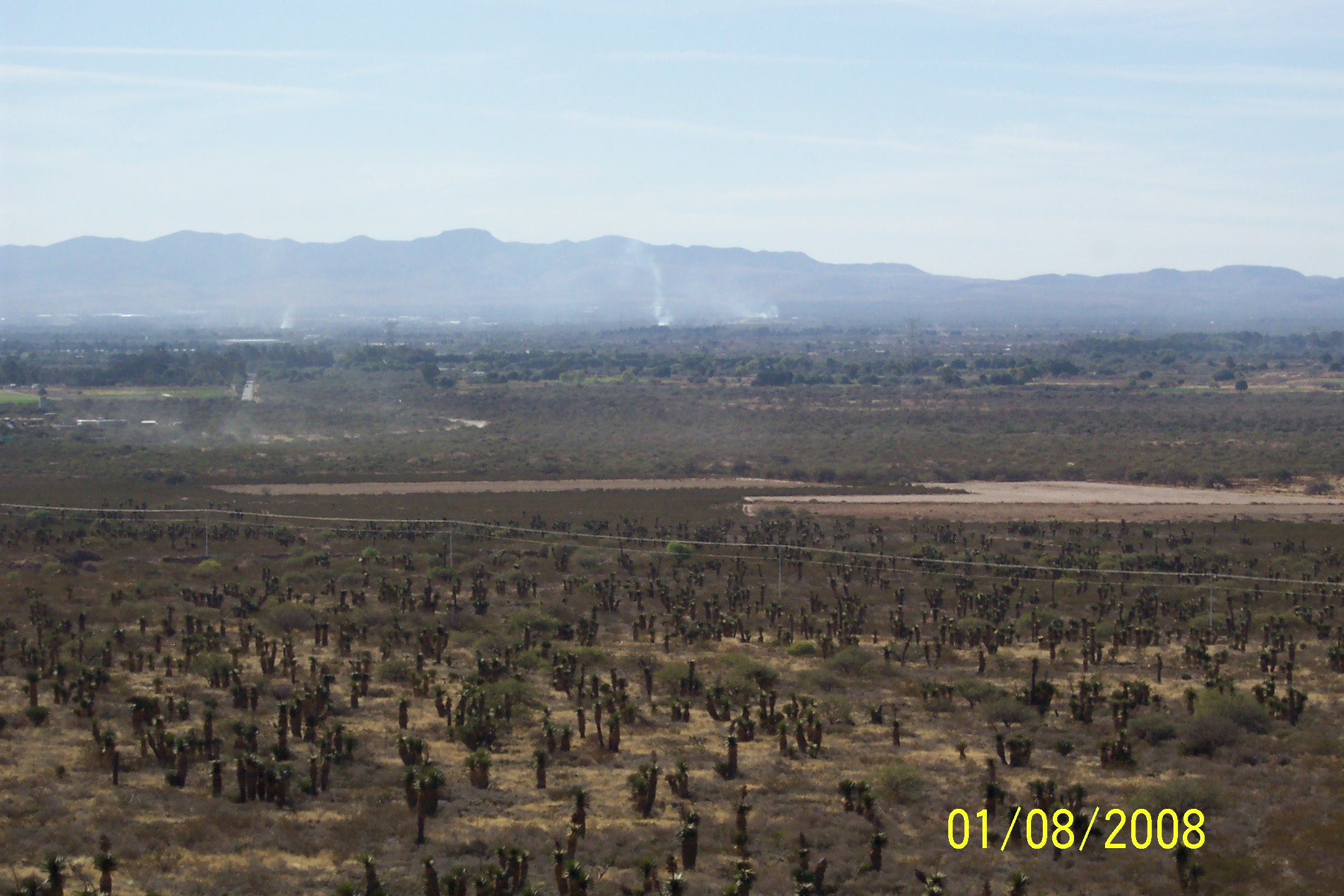 It was cold when we started and so we stopped to put on sweaters under our mesh jackets.  We then started up into the mountains and Pam had to stop again and put on her electric vest and second jacket as well.  It warmed up in the afternoon but we left the extra layers on.  We crossed several passes and were on the altiplano at approximately 7000 feet, the air remained cooler than in the lowlands.
We witnessed a couple of dust devils that were much stronger than we had ever seen before.  They were throwing large tumbleweeds and other debris high into the air.  One passed directly in our path, the other traffic came to a halt but we drove on through it without incident.  We became pretty adept ducking from tumbleweeds on our cross country ride last winter on the Goldwing.
The scenery morphed throughout the day with the vegetation becoming greener and thicker as we headed south.
We stopped for coffee and a quick bite at a truck stop, and then continued on to San Miguel de Allende.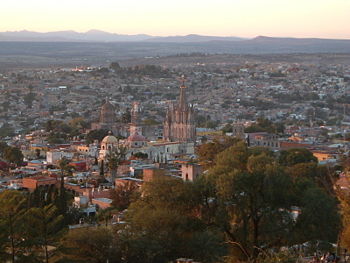 This is a beautiful colonial style town, founded in 1546 that sits on a hill with cobblestone streets, vistas of the lake lots of stone work and old churches.  It was very difficult driving in as we crossed endless topes (speed bumps) and the cobblestones, steep hills and heavy traffic made it tough going.

We have found a great hotel, Posada de las Monjas right near the central plaza.  It's an old convent from the 1600′s, made of stone and with wonderful little stairs, walkways and alcoves everywhere.  A small door opens to the busy street and you can drive into a central courtyard for parking.  We have a large room on the ground floor opening to the inner courtyard the parking area where we can park the bike right out of our window.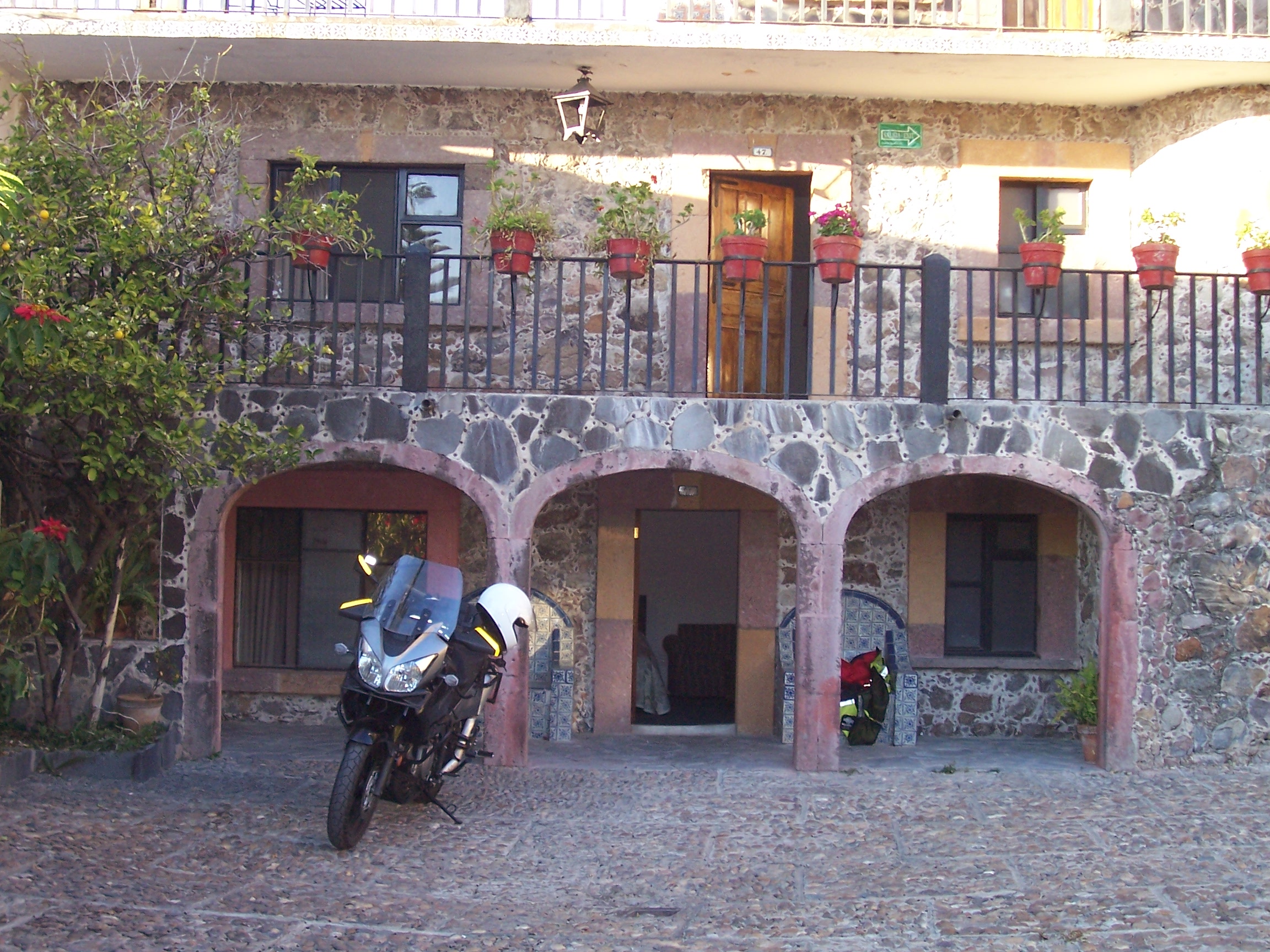 Currently we seem to be in the midst of a poetry convention.  Lot's of foreigners in town, which is beautiful – we walked up to the central plaza and looked in on the churches and the other neat old buildings.
We celebrated Pam's birthday with a wonderful dinner at a small cafe across from one of the many old churches.